THE RENWICK CLIFTON HOUSE B&B PRESENTS
Murder Along the Hudson
"A TANTALIZING MURDER MYSTERY WEEKEND EXPERIENCE"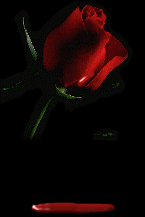 During the early 1900's, Saugerties NY was a thriving Hudson River Town. Paper mills, brick yards, ice houses, river boat companies, and several other mills and factories were scattered along the edge of the Esopus Creek and the Hudson River.

It is the year 1913 and we are celebrating Edmund Abdy Hurry's 70th Birthday. Mr. Hurry was a former owner of "Clifton", known today as The Renwick Clifton House B&B. The Hurry family was one of the most distinguished families (by way of lineage) in NYC. Mrs. Emily Ashton Hurry has invited many of the well to do socialites, of Saugerties, to attend this grand celebration. While everyone appears to be friendly business acquaintances, things are changing for the industrialists of Saugerties. It is a fight to remain competitive.

Take the step; put yourself into the shoes of someone who experienced life in the early 1900's, an era of extreme wealth, and elegance. You could own and operate a paper mill, a brickyard; maybe you are the owner of a shipping company. Perhaps you are the wife of a prominent industrialist. Picture yourself attending ladies socials, riding in your horse drawn carriage through the village being admired by so many of the ordinary woman of the town, as you frivolously spend oodles of money in all of the local shops.

Many underhanded business deals and personal secrets are revealed. Hidden skeletons are popping out of everyone's closet. Several scandalous situations come to light. Prior to the end of the weekend someone is murdered and someone at the party is the murderer.
........Could it be you?


Murder Mystery Weekend


Dates:

Call for Dates


Rates are per couple and include the following:

1. Wine & Cheese Welcome Reception

2. Four Course Gourmet Breakfasts

3. Hors D'ouvres

4. Culinary Chef Prepared Dinner and Dessert

| | |
| --- | --- |
| Mary Powell | $345 per couple per night |
| Chancellor Livingston | $295 per couple per night |
| Ansonia | $265per couple per night |
| Clermont | $265 per couple per night |

Scheduled Events
9:00 pm Wine & Cheese Welcome Reception
Rules of engagement will be announced.
All of the characters will be introduced to one another.
You will be provided with evidence; facts and or secrets that you need to reveal or perhaps continue to keep a secret.
Saturday
9:30 am Breakfast
Enjoy a four course gourmet breakfast
Talk amongst one another, get to know your friend or perhaps your enemies
Reveal facts, evidence and secrets as appropriate
6:30 pm Cocktail Reception
Recap of events and things that have been revealed
Additional evidence, facts and or secrets will be provided for individual guests to reveal
7:30 pm Dinner and celebration commence

Sunday
9:30 am Breakfast
Votes will be cast and prizes will be awarded for categories such as best dressed and best actor/actress
11:00 am Check Out
*A beverage will be provided at the wine & cheese reception; however you can feel free to bring your own beverages for the remainder of the weekend.

*Prior to arrival you will receive information revealing your character, as well as information that may be helpful in determining who the murderer is, or your own very own fate. Everyone is encouraged to dress the part for the actual birthday dinner celebration, however for those who choose not to dress props and name tags will be provided.

* Payment in full must be made 3 weeks prior to the event. Cancellations must be made 21 days prior to event, in order to receive the applicable refund. Refer to our terms specific to the mystery weekend.
The Renwick Clifton House
27 Barclay Street · Saugerties (NY) 12477
Phone: (845) 246-0552
Email:clifton @renwickclifton.com Website: www.renwickclifton.com